Hooray for Friday... that can only mean one thing: the "it" list is back! This week's list has a decidedly summery feel to it. Let's dig right in!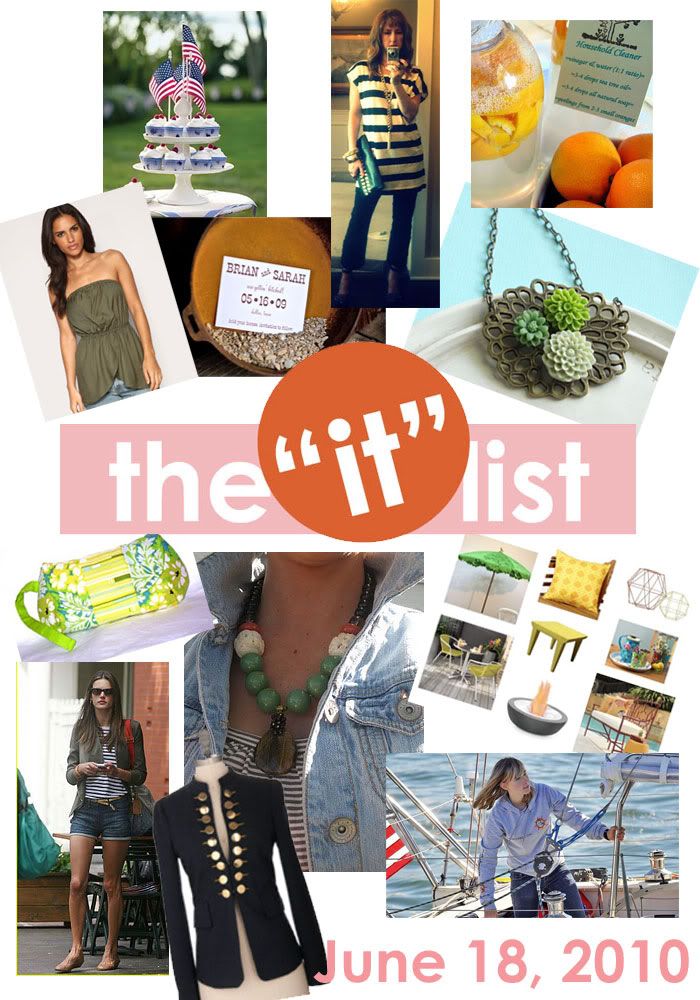 There you have it folks... the best of the web this week! Take some time to check out each of these fun posts and amazing blogs!
~~~
If you are interested in being featured on the "it" list (bloggers and small business owners are welcome!) check out all of the
details here
... then email goodlifeforless @ gmail.com!